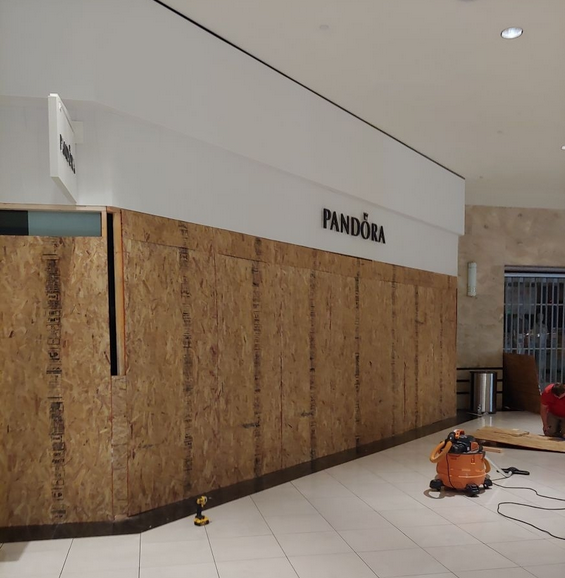 You can count on ServiceMaster Advanced Restoration to respond quickly with emergency board-up services to keep out the elements and unwanted guests. 24 hours a day, 7 days a week, 365 days a year, we're here to help guide you through this difficult time, protect your store and get your business back to operational.
We will board up windows, walls or doors to prevent further disruption and ensure the security of your property. By shielding the compromised areas, we help prevent further damage to your building.
With ServiceMaster Advanced Restoration, you can feel confident knowing that we bring 65+ years of experience to your property restoration, with a solid commitment to guiding you through the process from start to finish. We have the expertise, equipment and dedication to handle the entire project, from initial damage assessment through site cleanup and preparation and rebuilding to pre-loss condition. Through it all, we'll strive to minimize disruptions, answer all your questions and guide you through the process.