Residential Weather Damage Cleanup Services
Natural disasters, such as floods, hurricanes, and winter storms can have overwhelming effects on your home and your family.
Many times, water causes the most damage by entering your home through damaged rooftops or broken windows.
Once inside, water can ruin cherished items like photos or stuffed animals and saturate the structural elements of your home, putting it at risk for even greater danger.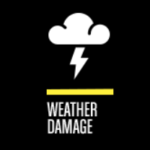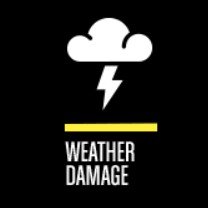 At your side and on your side
At ServiceMaster Restore®, we're committed to getting your life back to normal.
Open dialogue is central to our customer care approach.
We keep you informed at every step to ensure that you're always aware of the progress we're making and to provide helpful guidance in your time of need.
Whenever you need us, we are there for you.
We're neighbors helping neighbors
As a national company with local experts in your community, we are more than highly qualified restoration professionals.
We're your neighbors dedicated to doing the right thing for you and your family.​
We move quickly to minimize impact.

We care for your most immediate needs of food, clothing, and shelter.

We develop a customized plan to bring your home back to its full pre-loss condition.
Residential Damage from Wildfires and Mudslides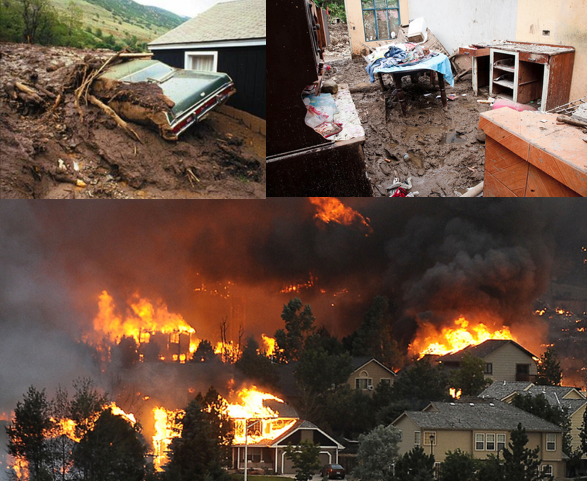 When wildfires or mudslides strike, count on ServiceMaster Restore® to be there for you with the knowledge, expertise and helpful guidance to get life back to normal.
No matter how daunting the situation can appear, we'll support you from beginning to end and help you navigate the solution that's right for you and your family.
WILDFIRES: PROTECT YOURSELF AND YOUR COMMUNITY

Make and frequently practice a family evacuation plan that includes meeting locations, a communication plan and pet accommodations.

Use building and yard materials that won't burn easily.

Keep an area up to 100 feet around your home lean, clean and green.

Clean your roof, gutters and deck of dead leaves and pine needles often.

Create an emergency bag of personal items that you will need if you are asked to leave your home.

Leave your home when asked to do so.
Source: https://www.usfa.fema.gov/downloads/pdf/publications/wildfires_protect_yourself_and_your_community.pdf
Residential Winter Weather Clean-Up Services
Frozen pipes and accumulated precipitation lead to millions of dollars of home damage each year.
Depend on ServiceMaster Restore® to be up for the challenge with the tools, skills and commitment to quickly resolve the problem and return your home to its original condition.
Residential Severe Weather Clean-Up Services
When a severe weather event impacts your home, trust the experts at ServiceMaster Restore® for calming guidance while bringing your property back to normal, quickly and safely.
Severe weather events such as thunderstorms, flooding, hail storms and tornadoes are the most frequent causes of weather-related property damage.
Though more concentrated in the spring and early summer as warm temperatures return, severe weather events occur year round.
From roof damage to water intrusion to major structural impact, different types of severe weather threaten your home in multiple ways.

FLOODING
In the right conditions, storms can generate immense amounts of precipitation that quickly saturate the ground, overwhelm drainage systems, and swell waterways.
Rapidly rising water can easily inundate homes, where it may stay for hours or days before receding.
As an experienced leader in water mitigation, we won't rest until your home is restored to its original condition.
From drying, to removing damaged materials, to fighting microbial growth, we set the standard in setting things right.

THUNDERSTORMS
Severe thunderstorms generate wind gusts greater than 57.5 mph.
Winds of this speed can damage shingles, break windows, knock down trees and leave your home susceptible to water damage.
At ServiceMaster Restore, we carefully monitor every severe thunderstorm and weather event that happens throughout the country.
Day or night, we respond quickly to get the job done and stay by your side until you're satisfied with the results.
Residential Damage from Earthquakes and Tsunamis
At ServiceMaster Restore®, we've responded to some of the worst earthquake disasters in our country's history.
What's more, we know how it feels. Our restoration experts live and work in the same communities you do and are affected by the same earthquakes that impact your home.
With over 60 years of experience, we have the know-how and skills to fix the damage and get your life quickly back on solid ground again.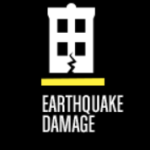 Use Flexible Connections on Gas and Water Lines
Use Flexible Connections on Gas and Water Lines.  Because most gas and water lines are rigid, they can be torn from their connection points during an earthquake.
The results could include not only serious damage to your property but also injury to
you and others.
A broken gas line is especially serious because of the potential for a fire or even an explosion.
One way to prevent broken gas and water lines is to have flexible connection pipes installed between appliances and their supply lines.
The figure shows a flexible connection installed on a gas furnace.
The same method can be used for other appliances, such as a hot water heater, clothes dryer, or stove.
A licensed contractor can usually do this for you easily.
BENEFITS OF UTILIZING THIS MITIGATION STRATEGY
Helps to prevent tearing of gas and water lines from their connections
Helps to prevent serious damage to a structure
Helps to prevent fires or explosions
Helps to prevent injuries to occupants
TIPS
Keep these points in mind when you have flexible connections
installed:
Changes to the gas lines and plumbing in your property must be done by a licensed contractor, who will ensure that the work is done correctly and according to all applicable codes. This is important for your safety.
A flexible connection will help protect against a small amount of movement but is not designed to function when the appliance it is connected to moves extensively or falls.
So you should also consider anchoring the appliance to the floor or wall.
ESTIMATED COST
Having a flexible connection installed on a furnace or another large
appliance will cost approximately $75.
Source: https://www.fema.gov/media-library/assets/documents/13237
Many fault lines run through the United States and if one of those ruptures causes an earthquake, your home could suffer extreme damage.
The shaking and shifting of the earth could cause severe structural damage and rupture gas, water, and sewage lines in your home.
Additionally, residents of coastal areas should maintain awareness of undersea earthquakes that could generate powerful tsunamis.
These walls of water move very quickly and carry momentum that can easily overwhelm protective barriers.
The force, abruptness, and magnitude of the flooding caused by tsunamis can cause catastrophic damage to your home and the surrounding environment.
From structural problems to cracks and breakages caused by Mother Nature, we provide guidance and expertise to help you deal with the aftermath and safely restore your home. Our professionals work with you throughout the process to final restoration and are always there to answer any questions and ease any confusion.