Commercial Water Damage Restoration Services
Water damage such as floods, plumbing leaks, broken pipes, storms, sewage backup, and appliance malfunctions can all cause unexpected destruction in your business.
Getting it cleaned up and back to its rightful state is job number one.
We minimize interruptions to your business and do everything possible to keep your doors open during the restoration process so you can continue to provide for your family and your employees.
When it comes to getting you back in business, we've got your back.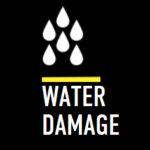 What is water mitigation?
Water mitigation is the process of reducing or preventing the amount of water damage that happens after a flood, a leaking roof or any number of water-related reasons.
By taking fast action, you can prevent additional damage and costs.
Count on the experts at ServiceMaster Restore for:
24/7/365 Response – Seven days a week, 365 days a year, daytime or nighttime, we rapidly respond to keep your business running smoothly.
♦Industry Leadership♦
For more than 60 years, ServiceMaster Restore has set the standard for water damage services.
♦Best-of-Class Methods♦
Our methods meet the highest industry standards.
♦Technology♦
We use proven products, methods and processes to ensure the best results.
♦Insurance Standards♦
ServiceMaster Restore works with the IICRC to help set the standards by which the industry operates.
♦Insurance Capabilities♦
We offer comprehensive water mitigation services and have a long history of working with insurance companies so you benefit from our claims process expertise.
What are the causes of water damage?
Water damage happens for a variety of reasons, including:
Structure failure

Severe weather

Plumbing leaks

Burst or broken pipes and hoses

A clogged toilet

Moisture behind walls

A leaking roof

Foundation cracks
Whatever the cause, fast mitigation is key to restoration.
♦MINUTES♦
Water damage can spread to other areas of your home.
♦HOURS♦
---
Pressed wood swells and disintegrates and bacterial odor spread throughout your home.
♦DAYS♦
---
Water can cause severe complications and secondary damages resulting in disruptive and costly repairs.
We will be on site quickly, 24 hours a day, 7 days a week.
With rapid response, floors, walls, and personal property can often be restored.
What are the causes of water damage?
Water damage happens for a variety of reasons, including:
Water Damage Restoration

Water Damage Repair

Water Extraction

Structural Drying

Floor Drying (wood, carpet, and vinyl)

Carpet Cleaning

Upholstery Cleaning

Mold Inspection

Sewage Clean-Up

Antimicrobial Treatment
Flood Restoration

Structural Dehumidification

Content Drying

Content Cleaning

Rug Cleaning

Mold Remediation

Sewage Remediation

Odor Removal

Stain Removal
Commercial Burst or Leaking Pipes Clean-Up Services
Frozen water pipes can wreak havoc on a business. When a pipe freezes, water may slow to a trickle or not flow at all.
Pressure inside the pipe from expanding ice can leave you with no water or cause your pipes to burst, leading to a full-on flood and expensive property damage.
That's where the experts at ServiceMaster Restore® come in. We have the technology, the training and, most of all, the experience needed to quickly solve the problem and get your business back in action.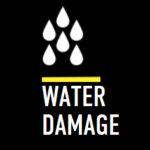 What happens when a pipe bursts?
If a pipe bursts it will spill several hundred gallons of water per hour, and can cause thousands of dollars in damages.
As soon as you realize a pipe has burst you need to take immediate action by calling ServiceMaster Restore.
FROZEN PIPE FACTS
37%
of all frozen pipe failures occur in a basement
Source: IBHS
$5,000
is the average damage caused by frozen pipes
Source: IBHS
250
gallons of water can spew from a 1/8-inch crack in a pipe
Source: State Farm
When a pipe bursts, we're on the job.
At ServiceMaster Restore, we know how devastating an event such as burst pipes and flooding can be, and we strive to clean up the mess and get your business back to normal in no time.
Reasons why pipes can freeze:
Quick drops in temperature

Poor insulation

Thermostats set too low
Our proven process:
Quickly identify the problem area and start the repair process right away

Dry your property from top to bottom including plaster walls, hardwood floors, carpets and more

Guide you every step of the way and always keep you informed throughout the process
Our burst pipe water recovery services include:
Water damage restoration

Drying, dehumidification and water extraction

Document drying and recovery

Mold remediation

Carpet, rug and upholstery cleaning

And much more
Don't let a burst pipe burst your bubble.
Call the experts at ServiceMaster Restore right away.
Commercial Appliance Leaks Cleanup Services
Appliances in commercial buildings can leak because of aging materials, improper connections or ruptured hoses.
A single water leak can result in costly damage to your property and if repairs are delayed, can cause mold to develop and potentially spread throughout your building.
Whether you experience a minor leak or a major flood, our 24-hour emergency services ensure that any damage incurred is minimized and dealt with quickly, saving you time and money.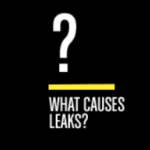 You can minimize damage and control restoration costs by taking fast corrective action at any signs of a failure.
The most common sources of leaks are from:
Ruptured supply lines

Poor maintenance

Age

Improper installation

Appliance failure
Commercial Fire Fighting Damage Services
Flooding damage from firefighting can occur for a number of reasons.
It could be water from a fire hose used in fighting the fire, water from your building's sprinkler system or even your fire suppression system breaking or malfunctioning.
This water can cause extensive damage to your building's structure and furnishings and promote electrical hazards.
What's more, just the smallest amount of water inside walls can become a breeding ground for mold spores that can damage building materials and create potential health issues for employees and customers.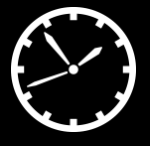 Remember, the quicker you get water extraction services, the less flood damage you'll have in your business.
It's all about minimizing business interruptions and getting you fully operational again.
Because damage often brings with it a great deal of stress, at ServiceMaster Restore, we want to help you with all of your commercial water damage restoration needs.
When the unforeseen happens, call in the pros at ServiceMaster Restore® right away.
As an industry expert in water damage mitigation, ServiceMaster Restore will:
Ensure fast response any time of day or night

Quickly remove all the water

Dry and dehumidify affected areas

Conduct expert mold abatement

Provide certified technicians skilled in water damage restoration

Use the most advanced technology and equipment
Commercial Carpet & Furniture Cleaning Services
One of the biggest issues a business operation has to deal with after any type of water damage is wet carpet.
Area rugs and rug mats are removed easily and hung or laid out to dry.
However, wall-to-wall carpet drying is a difficult DIY job and is one best left to the professionals at ServiceMaster Restore®.
Quick mitigation from the experts helps prevent water damage from spreading, lowers costs and promotes business continuity.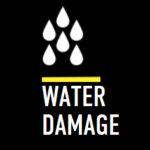 Our professionals consider the following factors when assessing damage:
Age and condition of the affected items

Length of time items were exposed to water

Type of water that caused the damage
Different types of water affect the restoration process.
CLEAN WATER
This refers to flooding from a source of water that does not pose any threat to humans. If flooding from a clean source of water like this is treated quickly we can often save your carpets, upholstery and rugs.
Water that does not pose any threat to humans. If flooding from a clean source of water like this is treated quickly we can often save your carpets, upholstery and rugs.
GREY WATER
Water that is not necessarily clean but is not hazardous (washing machine and dishwasher overflow, for example).
Carpet "may" be saved but replace pad. Upholstered furniture may need to be replaced.
BLACK WATER
Comes from flooding from an extremely unsanitary source such as sewage backup or runoff water which contains harmful bacteria and fungi which will cause severe discomfort or sickness. These losses are hazardous and should be handled with caution. Neither carpet or pad can be saved. Consult a professional to know what your options are for upholstered furniture.
Fast on-site service to maintain business continuity
Our trained technicians use advanced technology and equipment to quickly clean, deodorize and restore your carpets and floors, minimize business interruption and lower replacement costs.
Carpet Mold Removal
ServiceMaster Restore professionals perform a thorough carpet drying service that includes water extraction, mold mitigation and odor removal.
We know carpet drying is essential to preventing mold growth, which can create potential health issues for employees and customers, especially those who suffer from allergies, asthma and respiratory conditions. 
Commercial Document Drying Services
Whether it's from a burst pipe or a natural disaster such as a flood, water damage is one of the most difficult situations faced by a commercial operation.
Water can be damaging not only to flooring, ceilings and furniture but its effect on paper-based items often is devastatingly destructive.
In fact, water damaged paper quickly deteriorates, making it critical to quickly stop the progression of the damage and protect your highly valuable and irreplaceable documents.
At ServiceMaster Restore®, we have the expertise to quickly return your documents to pre-loss condition.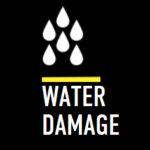 Documents That Can Be Saved
Even though we live in a digital world, most businesses keep several important documents in paper form somewhere in their office.
In the event of water damage, there are many papers that you'll want dried and restored.
Documents and paper items that can be saved through document drying include but are not limited to:
Certificates

Licenses

Contracts

Diplomas

Photographs

Tax documents

Receipts and warranty paperwork

And more…

Our team uses advanced tools and techniques to restore documents, including:
Vacuum freeze-drying

Microbial disinfecting

Deodorizing

Sanitizing

Ultrasonic separation

Gamma ray irradiation
Commercial Roof Leak Clean-Up Services
A leaking roof can create a lot of damage quickly and, if left neglected, can compromise the building's strength, foundation and overall structure.
When roof failures happen, we can help.
We'll get your business back on track by providing fast, dependable solutions delivered by highly trained and knowledgeable ServiceMaster Restore® experts.
Along with the latest industry tools and techniques, we're dedicated to keeping your doors open while ensuring clear, concise communication throughout the entire process.
Roofs most often reach the point of catastrophic failure when one or more of these conditions occur:
AGING ROOF
When roofs are left in place beyond their useful life, leaks occur within the property and the number and severity of these leaks will increase over time.
SATURATED ROOFING
As a result of an aging roof, accumulated water isn't dispensed properly and is trapped in the roof and leads to saturated and ruined materials.
HIGH WIND DAMAGE
During high winds and severe weather, your roof is susceptible to partial or entire removal.
ICE DAMS
When a layer of ice or snow builds up on your roof in sub-freezing temperatures, ice dams become a concern.
The radiant heat from your property melts some of the snow and ice, allowing the resulting liquid water to run down your roof to the gutters in a normal fashion. However, once the water reaches the gutters away from the heat of the home, it can refreeze, build-up and block additional melt water.
Commercial Flood Cleanup Services
Whether from a storm or a broken pipe, water flowing into your business facility can quickly and severely impact your building and your business. As the water rises, so do the damages.
Within minutes of flooding, water spreads throughout your property and is absorbed into the walls, floors, and upholstery.
Wood furniture and paper will begin to warp and may be permanently damaged or even ruined. And every hour spent cleaning up is an hour lost in productivity and revenue, which impacts both you and your employees.
Knowing what to do and who to call is critical to protecting your property: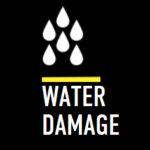 We offer complete flood damage services including:
Inspection and assessment

Water removal

Anti-microbial application

Drying, air movement, dehumidifying, and monitoring

Cleaning, sanitizing, and odor removal

Restoration
Commercial Water Drying & Dehumidification Services
DEFINITIONS
Drying: The process of removing moisture from materials.
Dehumidification: The process of removing moisture from the air.
Water removal services on their own are usually not enough to remove all the moisture from your business facility after a water damage event.
Water can hide behind walls, under flooring, or in your HVAC system and vents.
At ServiceMaster Restore® we provide expert drying and dehumidification services using a combination of dehumidifiers and high velocity air movers to remove moisture from the air.
With so much at stake, we will make sure your business gets back to normal fast.

Inspect and assess
Using state-of-the-art instruments, our certified technicians will inspect your building for damage, identify the source, and outline the work required

Remove water
We use various methods to extract the water including absorbing, draining, pumping and vacuuming

Evaporation
Using equipment such as air movers, we help the water to evaporate more quickly

Dehumidification
We use dehumidifiers to extract the moisture from the air and expedite the drying process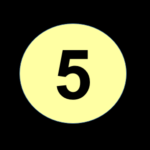 Monitoring
Our technicians take atmospheric and moisture content readings that indicate if the area is drying, at what rate and what adjustments, if any, need to be made to expedite the drying process and avoid excessive uncontrolled humidity levels
Beware of mold
Mold can start growing in as little as 48 hours. Left unattended, it can cause health problems as well as serious structural damage to your facility.
Click here to find out how we can help remediate mold.
Commercial Sewage Backup Cleanup Services
More than damaging your business, sewer back-ups and flooding can be a health hazard.
Sewage and floods can contain bacteria, viruses and other germs that can cause disease and illness.
While sewer back-ups are most commonly found in private service lines, they can also be the result of problems in the main sewer line in the street. At ServiceMaster Restore®, we have the process, the training and the experience to not only clean up, but help eliminate bacteria and germs.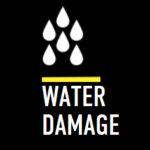 What causes back-ups?
Soil settlement

Misaligned joints

Root infiltration

Pipe collapses

Grease build-up

Other items that have been flushed down a drain
Flooding results when the volume of water run-off from a storm is greater than a drainage system's capacity.
When this occurs, two types of problems can result:

The overland flow of storm water enters a property through an opening such as a door, window or cracks in the building's foundation

When heavy rains increase the water elevation in the sewer system and cause backflow through the sewer pipeline and into a business
Our experts follow proven steps to repair sewer back-ups and flood damage:
Removal of sewage and water

Removal of contaminated furnishings, carpet and flooring, and when necessary, remove and dispose of other items that have been exposed to potential contamination

Use of professional grade air movers to ventilate and dry the area

Clean and sanitize the area to prevent the spread of microbes that may cause disease or sickness, and when necessary, treatment of the area to help prevent future mold and mildew growth
You can count on the specialists at ServiceMaster Restore to provide you with the best solution to keep interruptions to a minimum so your employees can continue to work and you can continue to provide for your family.