Commercial Fire & Smoke Damage Removal Service
Seeing your business threatened by a fire is a very traumatic experience. After such a devastating loss, reassurance comes from having clear guidance and support to minimize business interruptions.
At ServiceMaster Restore®, we're business owners too.
We'll work to get your doors back open as soon as possible, while guiding you through every step of the process.

Fire damage goes beyond burning items
Ash and smoke can continue to cause damage and corrosion to materials if they are left behind

Odors from smoke will stay on surfaces long after the fire and continue to cause problems if they are not removed

Within minutes, walls, equipment, surfaces and other areas can be discolored

Smoke causes etching in glass and will tarnish metal quickly
Not all fire damage is the same. Our fire restoration process is thorough and proven. It includes:
Inspecting the structural integrity of the building for safety

Identifying the source to determine the type of fire that occurred

Evaluating all areas that suffered water damage as a result of fire suppression efforts to identify those that may need treatment

Remediating water damage (if any)

Evaluating sensitive materials that may be damaged as a result of smoke and soot particles

Removing contents from the building, including:
-Collecting immediate items you may need to operate your business remotely
-Securing removal, storage and cleaning of sensitive files and data storage devices
-Salvaging of product stock, raw materials, commodities, and machinery
-Packing out the remaining contents for cleaning and storage
Performing structural restoration, including:
-Removing of any charred contents that may seal in smoke such as insulation and burned wood
-Evaluating carpets and floor coverings that may need to be removed
-Treating affected surfaces for smoke odors and sealing to keep any leftover odors from leaking back into the building
Cleaning, eliminating odors and deodorizing surfaces to pre-loss condition

Returning items to the original location and helping to restore your normal operation.
With ServiceMaster Restore, you benefit from more than 60 years of home fire restoration expertise and ongoing guidance throughout the process.
24/7/365
Quick response and action are critical. The more time that elapses before treatment, the greater the damage.
Industry Leadership
For more than 60 years, we have come through for homeowners as a highly reputable, licensed, insured and endorsed provider of fire and smoke restoration services.
Best-of-Class Methods
Our methods and processes meet or exceed industry standards.
IICRC Trained Restoration Technicians
Our experts have completed advanced training in fire mitigation, restoration and corrosion control. We also require Continuing Education to learn about new techniques and equipment to better serve you in your time of need.
Insurance Capabilities
We understand that as the business owner or property manager, you deserve clear and thorough communication, and we will give our full cooperation to both you and your insurance claims representative.
Don't try to do it yourself!
The residue left behind after a fire is hazardous and can cause health problems if it is not taken care of correctly and thoroughly.
You do not want to attempt to clean up your business on your own after a fire or you may cause more damage. Only experts with the right training and tools can assure the job is done properly.

Did you know that smoke continues to destroy your structure and its contents even after the fire is out?
Smoke that has coated or penetrated surfaces continues to affect the chemical composition of fabrics, metals, walls, ceilings and even tiles.
Count on us to handle every aspect of the smoke and soot removal as well as restore areas damaged by fire.
Commercial Carpet & Upholstered Furniture
While many business owners have tools and products that can be used for cleaning, dealing with smoke odor and soot is a job that requires extensive training and should only be done by professionals.
With ServiceMaster Restore®, you can be sure you will have experienced specialists working for you.
First, we examine and evaluate the situation. Based on the condition of your carpets and upholstery, we will then determine the best cleaning and restoration methods for your business.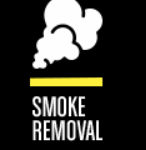 ServiceMaster Restore combines vast resources and experience with the personal touch your unique situation requires.
To ensure the best results, the experts at ServiceMaster Restore use advanced equipment and specialized products designed for smoke and soot removal.
What's more, we use a proven deodorizing process that breaks down smoke molecules to eliminate the odor.  
Commercial Content Cleaning & Restoration
Fire and smoke can seriously harm business contents such as furniture, artwork and electronics, requiring professional cleaning and restoration.
With the specialized experts at ServiceMaster Restore®, your valuable business possessions are in the hands of people who provide the care, understanding and integrity customers deserve.
We'll evaluate your contents to determine the most beneficial methods of cleaning and restoration and identify items that are non-restorable.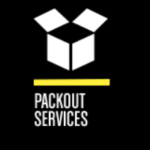 Depending on the condition of your content, we'll conduct cleaning on site or at our secured, climate-controlled location.
Our Packout and Content Restoration process includes:
Inventory, pack and transport your belongings to a climate-controlled warehouse

Provide a printed copy of inventory items

Restore, clean and deodorize items

Track and document contents throughout the restoration process

Provide easy access to items when needed

Return items to your business
No matter the items in your location, we have the expertise to identify your specific restoration needs.
Our trained technicians will clean, deodorize and restore items that include:
Photos

Furniture

Artwork

Fabrics

Electronics

Data Systems

Specialized Machinery & Equipment

And more…
Commercial Smoke Damage & Soot Removal Services
The aftermath of a fire in your commercial building can be as stressful and damaging as the fire itself.
Soot can cover virtually every inch of your business. Smoke can permeate your walls, surfaces and air ducts.
And unseen odors are everywhere. Professional smoke damage restoration and soot and odor removal is necessary to properly clean your facility and restore it to a healthy condition for you and your employees.
That's a job for our teams of professionals with the experience, expertise and commitment to customer service at ServiceMaster Restore®.

How smoke can damage your business
In just a few minutes smoke can discolor the walls and within a few hours, finishes on kitchen appliances can turn yellow

Smoke causes etching in glass after just a short time and smoke will tarnish metal quickly

Ash and smoke can continue to cause damage and corrosion to materials if they are left behind
To ensure superior removal of soot, smoke and odor damage, we:
Clean the ash residue that builds up on surfaces before it continues to spread

Neutralize the odors to keep them from returning

Remove the troubling reminders of soot, odor and stains from at-risk items such as brass, aluminum, chrome, marble, tile, porcelain, as well as fabrics, upholstery and carpets

Deodorize the carpets and curtains before they are cleaned

Use special chemicals that break up the molecules in the smoke to get rid of the odors before dry cleaning your clothing
DEFINITIONS
Smoke: The solid, liquid and gaseous products of combustion released into the air.
Soot: Fine, black particles composed primarily of carbon, produced by the incomplete combustion of fuel.
Puffbacks: Accumulations of soot that are sometimes released suddenly by furnace malfunctions.
Puffbacks
A puffback is a misfiring in the furnace that, at its worst, can send soot throughout your business, covering drapes, furniture, cabinets, walls and everything in between.
It can happen all at once or gradually over time.
This soot is a substance that is difficult to clean and often has a strong oily odor.
This dirty residue needs to be cleaned as soon as possible by professionals.
You can help prevent puffbacks
Although there is no guaranteed way to prevent a puffback, annual inspection and maintenance of your oil burner or furnace can greatly reduce your risk.
So be sure to have your oil burner and furnace system cleaned regularly.
What YOU can do after a fire to reduce odors and soot
If the temperature is above 60 degrees, air out the facility to reduce smoke odor

Change the air filter on the furnace if it uses forced hot air

Tape damp cheesecloth over returns and supply registers to capture loose soot in the air

Do not touch anything with bare hands. Oils from hands can permeate upholstery, walls and woodwork, causing additional damage

Do not wash walls. Incorrect cleaning could compound the soot residue
Commercial Document & Data Recovery
For companies today, information can be the most important asset.
Documents, records and hard drives are the lifeblood of businesses.
When a fire strikes, access to vital business information can stop or may even be lost.
As industry specialists, ServiceMaster Restore® has the experience and expertise to minimize the damage and save your information.
We'll conduct an evaluation and develop an action plan to recover business critical data.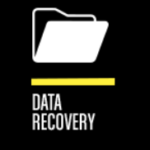 At ServiceMaster Restore, we work with you to determine critical path management.
Our job is to get you back in business through specialized processes and the best tools available.
More than recovering data, our experts can:
Recover electronic discs, film, archives, papers and pictures

Recreate business files

Copy documentation and inventory sensitive documents