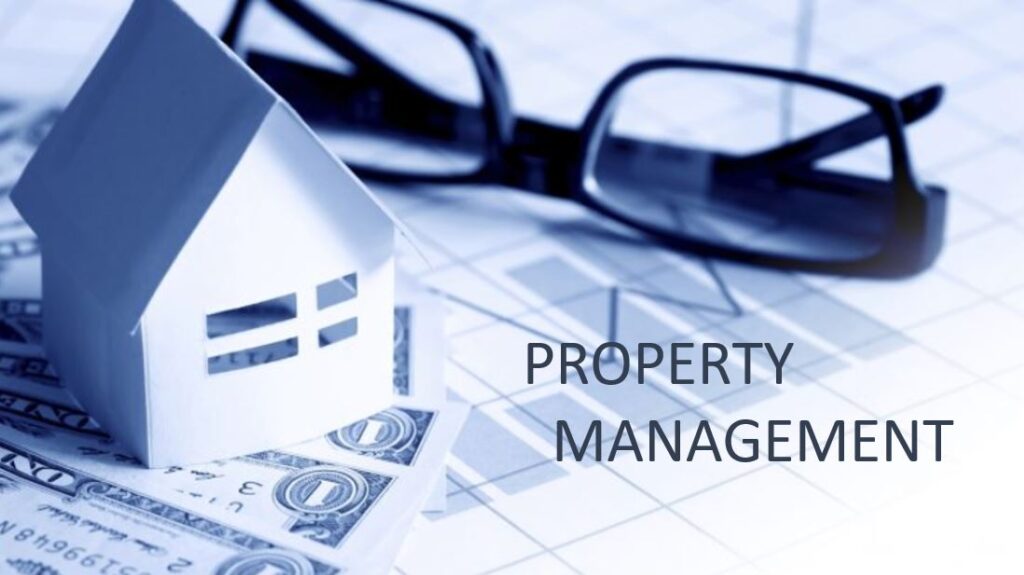 PROPERTY MANAGERS, BUILDING MANAGERS, REALTORS & LANDLORDS
-Why Choose ServiceMaster Advanced Restoration?-
Property Services
…We Clean it All!
We have experience that matters – Tenant properties have a very special set of needs when it comes to maintenance, cleaning and restoration. We understand that speed, efficiency and fast response are critical for your success.
ServiceMaster Advanced Restoration is a full service property management response company. We are affordable, reliable and our prompt service is guaranteed. We offer a wide variety of services including, residential/commercial cleaning, carpet and upholstery cleaning, water, smoke, mold remediation, trauma scene clean up, trash and debris removal, painting and flooring installation on your property. No job is too big or small.
Emergency Services
When fire, smoke, or water damage your property, speed is essential to minimize further damage. To restore properties to their pre-crisis condition and avoid costly mistakes – it's just as critical to select the most qualified professionals. As the leader in the restoration and cleaning services industry ServiceMaster Advanced Restoration is committed to maintaining the highest business, ethical, and quality standards and be on site no later than two (2) hours of receiving notification of loss.
Mold Remediation Services
As your go-to guide in mold remediation, we have the tools and the know-how to examine your living areas, diagnose the problem and take immediate steps to help remove the mold. In mold situations, we will remove the mold using EPA-registered products to clean surfaces like floors, countertops and walls. In more extensive mold situations, we will help eliminate the mold completely by cutting away the damp drywall, sanding the wood and replacing it if necessary.
If your floors are affected, we'll dispose of and replace carpet after floorboards are cleaned and sanitized. We know how to identify and help eliminate the source of what has caused the mold, and we implement the proper processes in order to help prevent future mold growth.
Regardless of the cause, our experts provide a comprehensive mold remediation process to help eliminate the problem by:
Locating the mold and the water sources that feed mold

Assessing the damage caused by the mold

Isolating & containing the mold by using techniques like physical barriers & negative air pressure to prevent it from spreading

Capturing, filtering & scrubbing microscopic mold spores from the air

Removing mold with antimicrobial & antifungal treatments

Disposing of mold-infested porous materials

Cleaning, sanitizing & deodorizing belongings as needed

Repairing & reconstructing damaged areas to restore your home
Move In/ Move Out Cleaning Services
We clean it all! Because Move In /Out cleanings can vary from location to location. Our cleaning services are available on homes, town homes, apartments and commercial properties. We offer several cleaning packages from simple cleaning programs to full property deep cleans. Call for details and pricing.
Post Construction clean-up
A service provided to buildings or buildings that are being remodeled, restored or newly built. Construction clean-up is also divided into two broad categories: rough clean-up and final clean. The final clean is done after all construction is complete. We provide the cleaning that is needed after the construction work is completed and all construction debris has been removed.
Carpet and upholstery cleaning
Carpet and upholstery cleaning with certified carpet cleaning technicians. One room or the whole property with our truck-mount cleaner we use one of the highest rated carpet cleaners/extractors in the market. We only use cleaning solutions that have been developed by ServiceMaster Clean. On heavy pet jobs we have a pet stain neutralizer and deodorizer to leave carpets smelling fresh immediately after cleaning.
Interior painting/Exterior Painting
We offer dry wall repair, hole patching and water damage wall and ceiling repair. To bring in quality tenants your property needs to look like a home they can live in. Let us paint your home to make it look new again.
Trash and debris removal
Trash and debris removal on yards and properties. Property clean out on evictions, foreclosures and move outs. Garage, attic, shed and basement cleanings. Items are recycled as much as possible.
Rodent Clean Up
Body oils pheromone scent, disease infested urine and droppings are all things left behind by rats and rodents. The scents and droppings left behind can attract future rodents. Special care must be taken when dealing with rodent urine & droppings. The technicians will need to use Protective Gear such as gloves, respirators and biohazard suits when handling rodent waste to prevent contamination. All contaminated insulation must be removed, then Hepa Vacuuming takes place and finally we can clean, sanitize and deodorize.
Hoarder Clean Up
An estimated 2 million people in the U.S. suffer from compulsive hoarding, according to several mental health groups that treat the afflicted. Hoarding is an obsessive compulsive mental health disorder defined as the acquisition of and inability to discard things. In many cases due to the level of contamination in a hoarder environment, our technicians must utilize protective gear to avoid infection. Protective gear includes gloves, respirators, and biohazard suits. Debris removal, biohazard disposal content cleaning for salvageable items and general cleaning, sanitizing and deodorizing services.
Emergency Board Up Services Securing Your Property 24/7
When Fire, Broken Doors or Windows, Vandalism, Water damage or other damage puts your property at a security or liability risk, Call ServiceMaster Advanced Restoration for Emergency Board Up Service. Call us in case of fire, flood, weather damage, water damage, vandalism, car crashes, or for any reason you need to secure your residence or building rapidly and confidently, including broken glass replacement, water removal, tarp and roof damage, temporary electric and debris removal. We work with your insurance company.
We are the industry leader of emergency board up services in Los Angeles, Orange,  Riverside, San Diego and San Bernardino Counties and recommended by insurance companies, insurance adjusters, local firefighters, police and our satisfied customers.
Rebuilding & Reconstruction
As a fully equipped licensed disaster restoration general contractor, ServiceMaster Advanced Restoration can rebuild your home or building from the ground up. Unlike most disaster restoration companies, ServiceMaster Advanced Restoration performs a majority of construction in-house, with our skilled craftsman rebuilding your home as if it were their own. Our disaster restoration management team and field supervisors have over a fifty years worth of disaster restoration experience and you will feel comfortable leaving the rebuilding in our competent and caring hands.
Our Reconstruction Services Include:
Residential and Commercial

In-House Trades

Framing and Roofing

Painting- interior & exterior

Flooring and Carpets

Carpentry and Custom Finishes
Educational Resources
When your property has an emergency you want to ensure that it is taken care of immediately and by the right contractor. Partnering with ServiceMaster Advanced Restoration makes sense because you want a quality company that matches your level of service and commitment to customer satisfaction. ServiceMaster Advanced Restoration provides our partners Free Educational resources. We are here to help you make decisions that are good for your tenant and your owner. We are glad to answer a question by phone, email or we'll even run by the job site to give you our assessment. Better yet, take advantage of our free onsite Lunch & Learn Series.
Lunch & Learns
ServiceMaster Advanced Restoration is the recognized leader in local Property Management education, providing real life and on-site learning opportunities. ServiceMaster Advanced Restoration's educational curriculum and facility focused classes help you strengthen your workplace skills, increasing your value as an indispensable member of your business team. ServiceMaster Advanced Restoration provides educational opportunities; relevant industry information and essential resources that will help ensure the safety, well-being and longevity of your facility.
Plan a date for our experts from ServiceMaster Advanced Restoration to bring in lunch for your team and obtain critical information that your team needs to know and understand. Helpful information, in house lunch and it's Free!
EPA's NEW Renovation, Repair & Painting (RRP) Regulation FREE
A Federal regulation called the Renovation, Repair, and Painting Rule (RRP) went into effect on April 22, 2010. It requires renovation and painting contractors and other trades who work in pre-1978 housing and who might disturb painted surfaces to become Lead Certified Renovators. The RRP rule requires that renovators are trained in the use of lead safe work practices & that renovators and firms be certified. Our easy to understand and short EPA presentation (informational only, not for certification) will help your company understand the rule, who and when it applies, recording keeping requirements and more! Learn the Facts about Lead Based Paint, The RRP Rule, The Steps to Lead Safe Renovation, Repair and Paint & the Impact on customers, loss ratios & cost of doing business. Be sure your vendors are certified and in compliance!
Water Damage 101 FREE
We would like to offer you an opportunity to lower your loss costs and improve the service you provide to your clients. We have created a training program designed to educate you and your staff about how to reduce the size of many of your property losses. The concept is called loss mitigation. In this class, you will learn just how much damage water can cause and what steps can be taken to reduce or minimize the damage. What we need to do is STOP THE LOSS BEFORE THINGS GET WORSE. This doesn't apply just to water damage, but to most property losses. If a mitigation specialist is called within 24 hours, many dollars can be saved. Mitigation specialists are trained to stabilize the damage and keep it from becoming worse. The result is less damage, lower cost, improved loss ratios, and satisfied customers.
Take Control Of MOLD FREE
Mold contamination continues to receive increased attention in the media and is a rapidly growing concern for homeowners and property managers, as well as insurance companies. Without proper mitigation of a water loss, mold can start to grow in as little as 48 hours, and mold contamination has been identified as a major contributor to building-related illness and poor indoor air quality. Mold remediation is not a difficult service to perform, but principles like containment, negative air pressure and protection from exposure must be clearly understood.
Despite the rapidly growing body of knowledge about mold, mold remediation remains the subject of a lot of confusion. We offer this educational class so that when you select or recommend a remediation company, you can make an informed and intelligent decision.
Smoke and Odor Damage Mitigation FREE
This class explores the chemistry of fire and the effects of smoke on various structural building components and household contents. In addition to smoke, chemical vapors and acid gases produced by the fire cause damage to contents if left untreated for even a short time. This course will identify the items in a property that are at risk and how emergency corrosion mitigation can prevent or minimize further damage. Also, odor mitigation methods such as ozone and air cleaning are explained in this course.
Trauma, Vandalism & Crime Scene Clean up FREE
Without the proper guidance and advocacy, families often face the cleanup themselves because they are unaware of the services that Trauma Practitioners perform. Consequently, when a self clean up occurs, it is often handled badly or illegally. Our community landfills are common dumping grounds for infectious and contaminated waste that should never have ended up there. Learn about the Trauma Restoration industry. (We won't show Trauma pictures, we promise)
Disaster Preparedness Training FREE
Emergency Planning For Employees: Your employees and co­workers are your business's most important and valuable asset. Remember, disasters don't just happen when are at home with our families, half of our day is spent in the workplace. So helping your employees be prepared at home and at work is good business for everyone! Makes a Great Safety meeting!
FREE PRESENTATIONS.
Sessions are approx one hour in length.
Please feel free to contact us
Phone:  949-537-1005
email:  info@SMAdvancedRestoration.com