Commercial Water Damage Cleanup Service from Weather Events
Inclement weather, hurricanes, and winter storms can bring wind damage, heavy rain, and flooding that can devastate any business in a matter of minutes.
At ServiceMaster Restore®, we set chaos straight by responding quickly with the experience, procedures and technology necessary to minimize down time.
Ensuring open communications from the start
As a business owner, being continually informed of the restoration process and progress is critical.
We provide guidance and support from beginning to end to help you better understand and navigate the solution that is right for you, your employees and your business.

We get you back in business by:
Moving quickly to minimize impact

Developing a customized plan to return your business back to its full pre-loss condition,

Employing the latest tools and technologies.
Commercial Damage from Wildfires and Mudslides
Providing Rapid Recovery for Businesses
Every year, wildfires and mudslides inflict heavy losses on businesses throughout the country.
During the summer when hot and dry conditions peak, the risk for wildfires rises, especially in the West and Southwest regions of the U.S.
At ServiceMaster Restore®, we've got your back. We have the knowledge and expertise to take on the toughest challenges and the dedication to providing personalized assistance and support to solve the situation, quickly and efficiently. When disaster strikes, every minute that goes by makes the problem worse. Don't delay.
WILDFIRES: PROTECT YOUR BUSINESS AND YOUR COMMUNITY

Make and frequently practice an evacuation plan that includes meeting locations and a communication plan.

Use building and yard materials that won't burn easily.

Keep an area up to 100 feet around your business lean, clean and green.

| | |
| --- | --- |
|   | Clean your roof, gutters and outdoor spaces of dead leaves and pine needles often. |

Create an emergency bag of items that you will need if you are asked to leave your business.

Leave your business when asked to do so.
Source: https://www.usfa.fema.gov/downloads/pdf/publications/wildfires_protect_yourself_and_your_community.pdf
Do you have a pre-loss plan in place?
Click here to learn how ServiceMaster Restore works closely with you to create a pre-loss plan that is tailored to the specific needs of your company. 

Once a wildfire starts, it can last months and burn thousands of acres before being contained.
Your business does not have to be directly in the path of the blaze to be affected.
Particulate matter, smoke and ash can travel great distances and creep into the tiniest of cracks leading into your building.
Wildfires pose additional risks. They strip hillsides of vegetation that helps hold soil in place.
When wildfires are followed by heavy rain, mudslides can occur.
This powerful flow of mud, rock, and debris can cause catastrophic damage to businesses in its path.
Commercial Emergency Services
Converting crisis into business as usual
Unforeseen disasters can affect your business far beyond the monetary cost of repairing a damaged building or replacing inventory and equipment.
In fact, revenue loss due to business interruption can be the most significant impact.
The experts at ServiceMaster Restore® are ready to help 24/7/365.
By quickly responding and using our proven techniques and advanced equipment, we can help minimize downtime and get you back in business fast.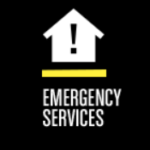 At ServiceMaster Restore, we'll work with you to create a business continuity solution and procure any necessary resources such as emergency power, bulk fuel and portable or potable water.
We'll also help you find temporary offices and provide security requirements like fencing or machinery to get you back in operation.
Commercial Severe Weather Clean-Up Services
Getting You Back In Operation
At ServiceMaster Restore®, we make it our business to keep your business running.
When a severe weather event occurs, we respond with the strength of 60+ years of experience and a commitment to guide you throughout the process.
Categorized as severe weather events, thunderstorms, flooding, hail storms and tornadoes are the most frequent causes of weather-related property damage.
For businesses, severe weather can shut down operations by causing roof damage, water intrusion and even structural harm.

THUNDERSTORMS
Severe thunderstorms generate wind gusts greater than 57.5 mph.
Winds of this speed can damage shingles, break windows, knock down trees and leave your business susceptible to water damage.
At ServiceMaster Restore, we carefully monitor every severe thunderstorm and weather event that happens throughout the country.
Day or night, we respond quickly to get the job done and stay by your side until you're satisfied with the results.

FLOODING
In the right conditions, storms can generate immense amounts of precipitation that quickly saturate the ground, overwhelm drainage systems, and swell waterways.
Rapidly rising water can easily inundate businesses, where it may stay for hours or days before receding.
As an experienced leader in water mitigation, we won't rest until your property is restored to its original condition.
From drying, to removing damaged materials, to fighting microbial growth, we set the standard in setting things right.
Commercial Damage from Earthquakes and Tsunamis
The effects of an earthquake on business operations are huge. Earthquakes can knock over buildings, destroy valuable contents, and make IT systems unusable.
The shaking and shifting of the earth can also cause structural damage and rupture gas, water, and sewage lines in your facility. Businesses located in coastal areas are also susceptible to undersea earthquakes that could generate powerful tsunamis.
These walls of water move rapidly and have the power to easily overwhelm protective barriers.
The force, abruptness, and magnitude of the flooding caused by tsunamis can cause catastrophic damage to your business and your future.
Count on ServiceMaster Restore® for steadfast expertise and ongoing guidance in these times of need.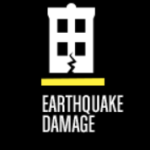 From structural problems to cracks and breakages caused by earthquakes, we make the process of restoring your place of business smooth and efficient.
From start to finish, we work with you, answering any questions and providing guidance on how to best move forward.