Residential Debris Removal & Board-Up Services
We know that when the unexpected strikes, getting your life back in order can seem overwhelming.
There's a lot to get done and it has to happen quickly. At ServiceMaster Restore®, we pride ourselves on going beyond standard restoration services to address any special circumstances that impact your home and your family.
No matter the challenge, we are ready to help you 24/7, every day of the year.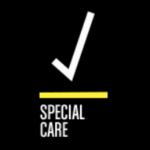 We provide certainty in uncertain times
Whatever your need, we are always there to answer your questions, ease any confusion, and provide clear step-by-step understanding throughout the process.
Find out how our Mold Remediation services ensure a thorough job to keep you and your family safe.
Our special damage recovery services include:
From initial damage assessment through site clean-up and rebuilding to pre-loss condition, we are.
We re-establish the home's safety and security quickly by protecting it from the elements to prevent further damage.
ServiceMaster Restore is the only national provider who offers hoarding clean-up services backed by proprietary training and compassionate care.
We are mindful of the emotional impact trauma can have on your family and work closely with you to reduce the stress while restoring your property.
We remove dust and debris from your HVAC system as well as any smoke, soot and odors left behind after a fire.
Vehicle Impact and Damage
Damage that occurs to your home from vehicle impact can weaken its structural integrity.
We will work with you to provide emergency stabilization and with your insurance provider to help ensure your claim is handled efficiently.
Residential Trauma and Biohazard Clean-Up Services
No one should have to deal with the aftermath of a traumatic event alone. 
With ServiceMaster Restore®, you have a partner you can trust with restoration when it's needed most.
As experts in trauma clean-up, we provide sensitive, prompt and professional clean-up of both biologically and chemically contaminated scenes.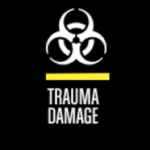 We work closely with each homeowner or property manager to help reduce the stress of the Traumatic Event.
Twenty-four hours a day, seven days a week and 365 days a year, we provide service that meets all health and OSHA regulations with integrity, professionalism, and respect for you and your home.
Federal laws stipulate that bio-clean technicians must be trained to remove all signs of biological contamination.
Our experts are certified to control blood-borne pathogens, toxic and hazardous substances and are skilled in the techniques required to successfully deal with each unique situation.
Residential Air Duct Cleaning Services
After a fire, smoke, soot and odors can linger and further damage your home and threaten your health.
Damaging smoke and soot spreads to other rooms in your home through the HVAC/duct system and settles within the ductwork.
Every time you run your HVAC system, these particles are circulated throughout your home.
At ServiceMaster Restore®, we leverage our expertise in cleaning air ducts and vents to ensure the air in your home is clean.
THE SERVICEMASTER RESTORE PROCESS
Our experts connect a powerful vacuum system to the air duct near the furnace
Commercial grade products and equipment are used to dislodge the contaminants and debris in the air duct
Contaminants are pulled out of the ducts and through the filtration system, returning clean air back into your home
After cleaning, all access holes are resealed, returning the duct system to a like new, clean condition
Our professionals are experts in HVAC duct cleaning and have the tools and experience to get the job done right. We use High-Efficiency Particulate Air (HEPA) vacuuming equipment to remove particulates from inside the home. 
Residential

Packout and Content Management
The fire may be out but your valuable items are still at risk. We know how much your possessions mean to you. We are experts in handling, cleaning and storing cherished possessions and come to your side with packout crews who are thoroughly trained in packing and inventory management. At ServiceMaster Restore®, we bring calm to the chaos.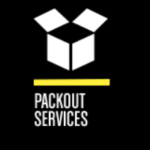 Our Packout and Content Restoration process includes:
Inventory, pack and transport your belongings to a climate-controlled warehouse

Provide a printed copy of inventory items

Restore, clean and deodorize items

Track and document contents throughout the restoration process

Provide easy access to items when needed

Return items to your home
Residential Tarping and Board-Up Services
If your home has been damaged by fire, flood, weather, vandalism or even an accident, you need to secure it quickly and safely to avoid any further damage.
We respond rapidly to keep out the elements and unwanted guests.
Residential Reconstruction Services
With ServiceMaster Restore®, you can feel confident knowing we bring 65 years of experience to your home restoration and a solid commitment to guiding you through the process from start to finish.
We have the expertise, equipment and dedication to handle the entire project from initial damage assessment through site clean-up and preparation to rebuilding to pre-loss condition.
Our professionals can coordinate the entire reconstruction process, ensuring the timely completion of the project.
Through it all, we'll strive to minimize disruptions, answer all your questions and guide you throughout the process.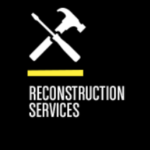 Our restoration process includes the following steps:
Estimation & Approval

Scheduling

Materials Selection & Approval

Construction Elements

Contents Management

Completion

Post-Construction Clean-Up
Residential Hoarding Cleanup Services
Hoarding is a complex mental health disorder that makes it difficult for a person to discard or part with possessions, regardless of actual value.
A home affected by hoarding can be dangerous, unhealthy or both—and dramatic action is required to address the problem and help the customer get on the road to recovery.
ServiceMaster Restore® has developed a successful clean up services program that uses a proven process to help resolve hoarding situations, large or small.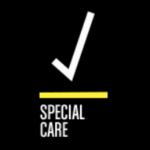 A professional and understanding approach
Cleaning the home of a hoarder is a difficult task that requires effective planning, detailed execution and the right equipment.
Our professionals apply their expertise to ensure proper debris removal, biohazard disposal, content cleaning for salvageable items and general cleaning, sanitizing and deodorizing services. In many cases, due to the level of contamination in a hoarding environment, our highly trained technicians must utilize protective gear to avoid infection.
Not only does a hoarding situation require experts who can navigate the issues, but also people who treat each client with compassion and respect.
Count on the experts at ServiceMaster Restore to:
Remove clutter and clean up debris

Help locate lost jewelry, hidden money and/or other valuable items

Coordinate recycling and shredding

Help distribute donations

Assist in distributing kept items to family members (local and national)

Help facilitate paperwork required by local governments or agencies