Residential Water Damage Restoration Services
---
From leaking faucets to burst pipes and flooding, water damage is one of the most common and potentially destructive problems you can face as a homeowner.
If not taken care of immediately, excess water in your home can promote electrical hazards, cause expensive damage to your home's structure and furnishings, and can even lead to the growth of hazardous mold.
When the worst happens, call the experts at ServiceMaster Restore®.
With one call, we're at your side providing expert guidance on what to do and the experience to fix the problem, fast.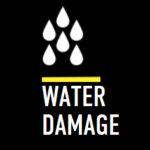 What is water mitigation?
---
Water mitigation is the process of reducing or preventing the amount of water damage that happens after a flood, a leaking roof or any number of water-related reasons. By taking fast action, you can prevent additional damage and cost.
What are the causes of water damage?
---
Water damage happens for a variety of reasons, including:
Plumbing leaks

Burst or broken pipes and hoses

A clogged toilet

Moisture behind walls

A leaking roof

Foundation cracks
Whatever the cause, fast mitigation is key to restoration.
♦MINUTES♦
---
Water damage can spread to other areas of your home.
♦HOURS♦
---
Pressed wood swells and disintegrates and bacterial odor spread throughout your home.
♦DAYS♦
---
Water can cause severe complications and secondary damages resulting in disruptive and costly repairs.
We will be on site quickly, 24 hours a day, 7 days a week. With rapid response, floors, walls, and personal property can often be restored.

What to do if you're in the middle of a loss
Damage from water and bacteria growth can begin within hours. Call for professional help.
Remove as much water as possible by mopping and blotting.
Remove wet area rugs or other floor coverings not permanently attached. Do not attempt to start removing wall-to-wall carpet
Lift draperies off the floor, loop through a coat hanger and place the hanger on the drapery rod
Wipe furniture, prop up wet furniture cushions for even drying and place aluminum foil under furniture legs
Move photos, painting and art objects to a safe, dry location
Keep books on shelves. Pack them tightly to prevent warping of pages until a restoration professional can begin this specialized drying
Open drawers, closets and cabinet doors to enhance drying

What not to do
Do not enter a room with standing water until electricity has been turned off
Do not use a regular household vacuum to remove water
Do not lift tacked-down carpet without professional help
Do not use electrical appliances while on wet carpet or flooring
Do not disturb visible mold
Do not remove books from shelves
Appliance Ruptures & Leaks
No household appliance works under tougher conditions than your water heater. Water heaters hold and transfer water continuously. When a water heater breaks down, the damage it causes to your home can be expensive.
How do water heaters fail?
Deposits accumulate on the bottom of the tank that corrode the tank liner and heater elements

When the corroded bottom of a tank fails without warning, the water already in the tank and the continuously fed cold-water supply create a deluge

If not stopped, this water will continue to flow throughout your home
Signs of water heater failure include:
Water accumulation beneath the heater

A hissing or whistling sound

Chronic hot water shortage
You can minimize the damage from a failed water heater before a loss occurs
Have the water heater inspected regularly
Install a catch pan with a drain connected to a waste line, sump pump or other means of channeling water out of your home
Easy access to controls mounted on the water heater. Automatic shut off valve (ASOV)
Consider installing a water alarm, which are available from several manufacturers
Get a tankless water heater that eliminates the traditional storage tank and heats water directly when there is a call for hot water
Install an insulation blanket around the tank to lower energy costs and help reduce the extreme temperature changes that add to tank wear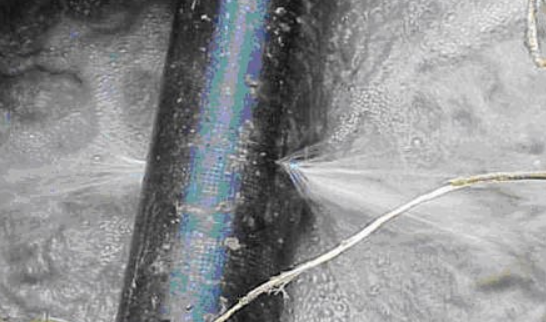 The winter months bring colder weather, and with it an increased chance of a common and costly problem-water pipe bursts.
When temperatures plummet, water expands as it turns into ice and can exert enough pressure to rupture a pipe wall or break apart a pipe joint.
Whether made of PVC, plastic, iron, lead or copper, pipes of any material can burst.
What happens when a pipe bursts?
If a pipe bursts it will spill several hundred gallons of water per hour, and can cause the homeowner thousands of dollars in damages.
As soon as you realize a pipe has burst you need to take immediate action by calling ServiceMaster Restore®.
These locations are prone to freezing pipes:
Outside walls

Under a sink

Unheated crawlspace
Cold or warm climates, pipes can freeze due to:
Quick drops in temperature

Poor insulation

Thermostats set too low

A 1/8-inch crack in a pipe can spew up to 250 gallons of water a day, causing flooding, serious structural damage and the immediate potential for mold.
Here's how you can prevent water pipe bursts during cold weather:
Let cold water drip from faucets served by exposed pipes during periods of extreme cold

Open cabinets to allow heat to warm pipes

Use spigot covers to protect exterior faucets
When a pipe bursts, we're on the job.
At ServiceMaster Restore, we know how devastating an event such as burst pipes and flooding can be, and we strive to clean up the mess and get your household back to normal in no time.
Our proven process:
Quickly identify the problem area and start the repair process right away.

Dry your home from top to bottom including plaster walls, hardwood floors, carpets and more.

Guide you every step of the way and always keep you up to date
Our burst pipe water recovery services include:
Water damage restoration

Drying, dehumidification and water extraction

Document drying and recovery

Mold remediation

Carpet, rug and upholstery cleaning

And much more
Don't let a burst pipe burst your bubble.
Call the experts at ServiceMaster Restore right away.
If your roof develops a leak during heavy rain or a fallen branch creates a gaping hole, you need to get it fixed immediately.
At ServiceMaster Restore®, we are ready 24/7/365 to speed to your side and help get your home back to normal.
Roofs most often reach the point of catastrophic failure when one or more of these conditions occur:
AGING ROOF
When roofs are left in place beyond their useful life, leaks occur within the home and the number and severity of these leaks will increase over time.
SATURATED ROOFING
As a result of an aging roof, accumulated water isn't dispensed properly and is trapped in the roof and leads to saturated and ruined materials.
HIGH WIND DAMAGE
During high winds and severe weather, your roof is susceptible to partial or entire removal.
ICE DAMS
When a layer of ice or snow builds up on your roof in sub-freezing temperatures, ice dams become a concern.
The radiant heat from your home melts some of the snow and ice, allowing the resulting liquid water to run down your roof to the gutters in a normal fashion.
However, once the water reaches the gutters away from the heat of the home, it can refreeze, build-up and block additional melt water.
Contaminated Water and Sewage Back-Ups
Experiencing a sewage backup or overflow is more than damaging to your home, it can be dangerous to your health.
Whether it's a sewer backup from a breakdown in neighborhood sewer system or water runoff from a storm, we respond with the right tools, the expert training and techniques to remove the hazards and water from your home and repair the damages.
Blockages are often caused by:
Soil settlement

Misaligned joints

Root infiltration

Pipe collapses

Grease buildup

Other items that have been flushed down a drain
Our experts follow proven steps to repair sewer backups and flood damage, which are:
Removal of sewage and water.

Removal of contaminated furnishings, carpet and flooring, and when necessary, other surfaces that have been exposed to potential contamination

Use of professional grade air movers to ventilate and dry the area

Cleaning and sanitizing of the area to prevent the spread of microbes that may cause disease or sickness, and when necessary, treatment of the area to help prevent future mold and mildew growth
Flooded Basement and Rising Water
Basements are the lowest point in a home and tend to flood first during any kind of water emergency.
When the unexpected happens, we're on site within 2-4 hours to restore your home as quickly as possible.
With rapid response, your floors, walls, and personal property can often be restored.
Water intrusions can occur in basements from sources inside and outside the structure.
Excessive rain or snow melt can over saturate the ground, resulting in hydrostatic pressure.
Hydrostatic pressure occurs when moisture outside of the basement or foundational wall exceeds the pressure inside.
Water will naturally seek the lower pressure, resulting in foundational leaks and even cracks.
Here's how we get your home back to normal:
We use proprietary products that were developed exclusively for ServiceMaster Restore®
We remove the water quickly and efficiently before the water starts to cause structural damage and secondary water problems
We bring in dehumidifiers that work to remove the moisture and start moving the air to help to dry out the basement
Once the water and the moisture are completely removed, we will clean, sanitize and treat the area with an antimicrobial agent to make sure that mold does not form
We work with you through every step of the process and often times, work with your insurance company to get your claims processed as quickly as possible
Let us take the stress off your shoulders
A flooded basement is not only one of the most destructive events your home can experience, it's also one of the most emotionally stressful events you may ever go through.
Our team of trained, caring, and professional water damage technicians is here for you and your family. We'll guide you through the process and do everything as quickly and efficiently as possible in order to get your home and life back to normal.
We'll guide you through the process and do everything as quickly and efficiently as possible in order to get your home and life back to normal.
Content & Document Drying
Moisture and humidity can severely affect cherished items in your home such as photos, educational certificates, credentials, identification, and passports as well as other legal papers. 
While water damage can destroy the physical state of paper documents, the growth of mold, mildew and microbial elements can transform them into a health hazard.
Don't risk your important records and documents after a storm or flood. Get expert service and personalized guidance from the professionals at ServiceMaster Restore®.
Our team uses advanced tools and techniques to restore documents, including:
Vacuum freeze-drying

Microbial disinfecting

Deodorizing

Sanitizing

Ultrasonic separation

Gamma ray irradiation
Protect your memories and your important legal papers. Call ServiceMaster Restore today. Call the experts at ServiceMaster Restore right away.
In the event of a house fire, countless gallons of water can be poured into your home. While the fire is stopped, another problem starts.
Water damage as a side effect from fire-fighting can be devastating to your home, damaging floors, walls, possessions and even the structure of your house. At ServiceMaster Restore®, we respond immediately using advance equipment and techniques to remove the water quickly.
Remember, the quicker you get water extraction services, the less flood damage you'll have in your home. So when the unforeseen happens, call in the pros at ServiceMaster Restore right away.
Carpet & Upholstered Furniture
Even a small amount of water sitting on your carpets or upholstered furniture for a short time can cause damage. As the experts, ServiceMaster Restore® is here to help you through this difficult situation. We understand what you're facing and that your situation is unique. We provide fast, on-site carpet and wood floor drying. Our technicians are IICRC certified and fully trained in the use of a variety of safe cleaning products.
Our professionals consider the following factors when assessing damage:
Age and condition of the affected items

Length of time items were exposed to water

Type of water that caused the damage
Different types of water affect the restoration process.
CLEAN WATER
This refers to flooding from a source of water that does not pose any threat to humans. If flooding from a clean source of water like this is treated quickly we can often save your carpets, upholstery and rugs.
Water that does not pose any threat to humans. If flooding from a clean source of water like this is treated quickly we can often save your carpets, upholstery and rugs.
GREY WATER
Water that is not necessarily clean but is not hazardous (washing machine and dishwasher overflow, for example).
Carpet "may" be saved but replace pad. Upholstered furniture may need to be replaced.
BLACK WATER
Comes from flooding from an extremely unsanitary source such as sewage backup or runoff water which contains harmful bacteria and fungi which will cause severe discomfort or sickness. These losses are hazardous and should be handled with caution. Neither carpet or pad can be saved. Consult a professional to know what your options are for upholstered furniture.
The technology and tools to do the job right
To restore your carpet and upholstery, we use:
Truck mount and portable cleaning systems with exclusive cleaning solutions
Powerful equipment that will quickly extract all traces of water
A variety of our safe cleaning products
Remember, restoring carpet and furnishings to pre-loss conditions lowers overall replacements costs.
Drying & Dehumidification
DEFINITIONS
Drying: The process of removing moisture from materials
Dehumidification: The process of removing moisture from the air
Water removal services on their own are usually not enough to remove all the moisture from your home after a water damage event.
Water can hide behind walls, under flooring or in your HVAC system and vents.
At ServiceMaster Restore® we provide expert drying and dehumidification services using a combination of dehumidifiers and high velocity air movers to remove moisture from the air.
With so much at stake, we will make sure your life gets back to normal fast.
Five Step Drying Process
1  Inspect and assess
Using state-of-the-art instruments, our certified technicians will inspect your home for damage, identify the source, and outline the work required
2  Remove water
We use various methods to extract the water including absorbing, draining, pumping and vacuuming
3  Evaporation
Using equipment such as air movers, we help the water to evaporate more quickly
4  Dehumidification
We use dehumidifiers to extract the moisture from the air and expedite the drying process
5  Monitoring
Our technicians take atmospheric and moisture content readings that indicate if the area is drying, at what rate and what adjustments, if any, need to be made to expedite the drying process and avoid excessive uncontrolled humidity levels.
Beware of mold
Mold can start growing in as little as 48 hours. Left unattended, it can cause health problems as well as serious structural damage to your home.
Click here to find out how we can help remediate mold.
More Residential Services
Whether it's a major disaster like a storm or fire, to threats like water damage or mold, no one wants to face harm to their home and belongings.
When difficult times do come, your're not alone. ServiceMaster Restore® is your go-to guide that can turn fear and uncertainty into confidence and get your life back to normal.
That means someone prepared to lead you from chaos back to the comfort of a home and life made whole again.

From plumbing leaks to broken pipes, a clogged toilet and more, water damage can wreak havoc on your home.

Fire damage is one of the most devastating losses a family can experience. 24/7/365 our experts are ready to race to your side to restore your home and guide you through the entire process.

We can't prevent nature, but we can help you avoid further damage from the elements and get your life back to normal.

Even though you can't see it, odor damage is real and can be incredibly disruptive to your life. Whether from water, smoke, sewage or mold, count on the experts for the expertise, tools and training required to effectively remove the odor.

Mold can put your family's health at risk and at the same time, cause physical damage to your home's structure and its fixtures or contents, Don't delay, get fast and professional mold remediation services from an industry leader.

We help clean up and restore damage in unique situations, such as hoarding services, tarping and board-up and air duct cleaning.