Commercial Data and Electronics Restoration Services
Electronic equipment is the lifeblood of many businesses today.
When disaster strikes in the form of water or fire, these vital assets must be treated and restored immediately.
Electronics subjected to water damage must be dried using special techniques.
Residue from fire and soot contains acids that can corrode metal surfaces and should be professionally removed.
With timely restoration of your electronic equipment by the trained technicians at ServiceMaster Restore®, we can prevent further damage.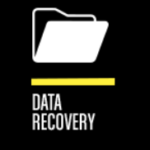 We specialize in recovering a wide range of media including archives, books, hard-drives, journals, papers and pictures.
In addition, we restore critical devices such as security cameras, digital video recorders, televisions and appliances.
Our restoration process may include:
Drying

Cleaning

Microbial removal

Duplication