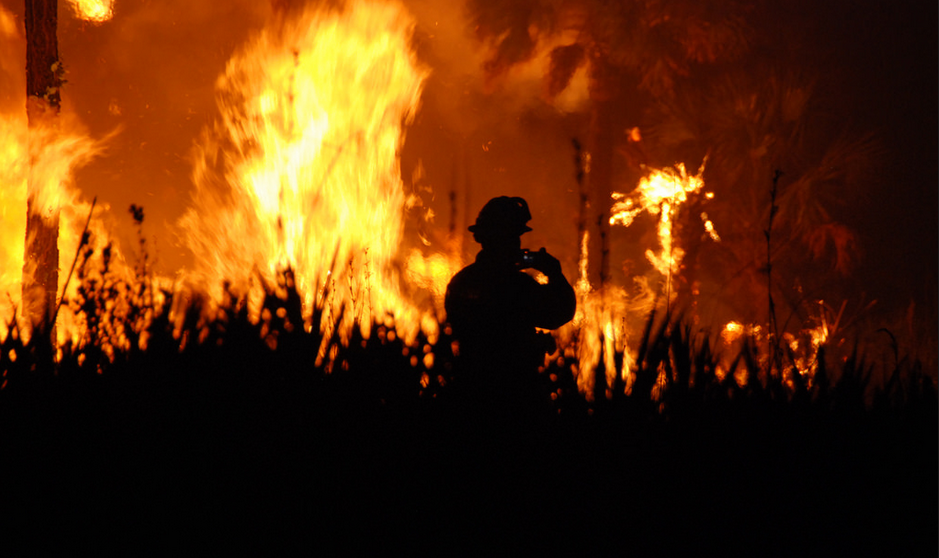 Wildfire Smoke Odor in Your Home
Wildfires damage forests, fields, farmland, business and large areas of residential neighborhoods.
While the fire itself can damage vast areas of land, wildfire smoke is extremely dangerous to humans and animals and it can cause significant damage to your home.
ServiceMaster Restore® knows your priority is keeping your family, pets and home safe during a wildfire or when the risk for wildfire is elevated; continue reading to learn more about the dangers of wildfire smoke and how ServiceMaster Restore® can help.
Wildfire and Forest Fire Dangers in Summer
The threat of a wildfire is elevated in the summer due to the drier conditions and increased temperatures.
You can remain aware about wildfire risks by understanding the National Fire Danger Rating System (NFDRS).
This color-coded system lets you know the current danger level risk for fires in a certain area.
Used since 1974, the NFDRS color-coded warning system is:
Green = low risk

Blue = moderate risk

Yellow = high risk

Orange = very high risk

Red = extreme risk
Effects of Wildfire Smoke on People
Wildfire smoke directly impacts you and your home.
If you live in an area prone to wildfires, it's best to plan ahead and know what safety measures to take to protect your health and your home.
As we know, smoke can be a serious health hazard.
It can cause eye, nose, throat and lung irritation as well as breathing issues and even heart palpitations in people suffering from heart disease.
Children, older adults, and anyone with allergies, asthma, respiratory conditions or compromised immune systems need to take special care when wildfire smoke gets close to home.
If you or a loved one meets any of these requirements, talk with your doctor before a fire hits and have a plan.
Know what your limits and restrictions are regarding smoke exposure.
For most people without specific health conditions including lung or heart disease, the following protocols can be followed:
Don't mow the lawn or allow kids to play outdoors when the air quality is compromised by wildfire smoke, even if that smoke is in the distance.

Be aware of your area's Air Quality Index. Ratings of 51 and below are good. 51 to 100 is a moderate risk, while anything over 100 is unhealthy. If the Air Quality Index reaches 301+ it's hazardous.

If your local authorities recommend staying indoors, stay indoors.

Keep windows and fire place dampers closed and window air conditioning units on re-circulating mode.

If told to evacuate, don't hesitate. Grab a limited amount of essentials and evacuate your area.
Tip: A dusk mask will not protect you from breathing in smoke particles.
Effects of Wildfire Smoke on Homes
The damage from a burning fire is easy to see on a home.
The smoke from a wildfire can be equally damaging, but may not be as easily seen. However, it almost always can be smelled.
Smoke damage to the exterior and interior of your home from a wildfire can be in the form of smoke stains as well as deeply permeating odors.
Smoke odors can seep into drywall, woodwork, fabrics, carpet, books and other personal items.
After the danger of the wildfire has passed and you're able to return to your home, it's time to call your insurance agent and the professionals at ServiceMaster Restore®.
Our trained teams will assess the smoke damage as well as any fire/water damage that your home may have suffered during the wildfire.
We can determine an action plan for cleaning, restoration, and smoke removal.
With state-of-the-art equipment, proprietary products, and professionals with years of expertise, ServiceMaster Restore® can safely and effectively remediate wildfire smoke damage for your home.