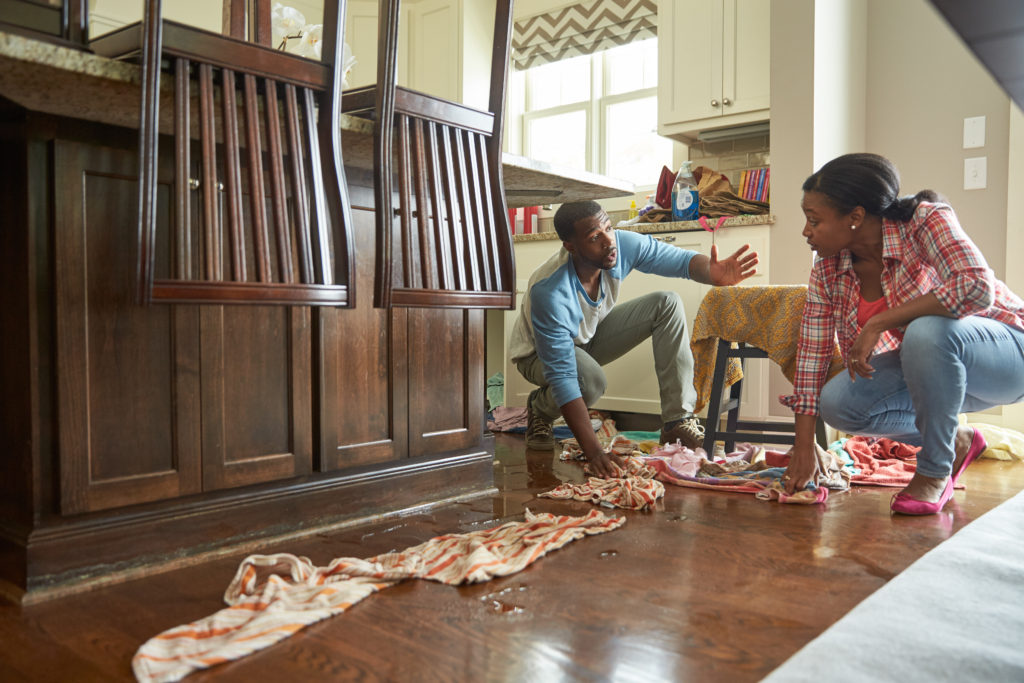 A flooded house can be a major nightmare.
Not only is there the risk of substantial damage to the structure of your home, but what about the contents inside?
Floods can do a number on items large and small, from priceless family photos to expensive major appliances.
When it comes to appliances, you obviously want to salvage them as quickly and as fully as possible following a flood, but it's important to do so safely.
Here are some guidelines for how to repair or replace appliances that are damaged by floodwaters in your home.
Make Sure All Electricity is Off
For starters, you should not enter your home to check on appliances or other contents until you know that the electricity has been turned off.
Standing water and moisture in a home can pose electrical hazards after a flood, so you should always stay away from wet areas if there could still be live electricity to the building.
Consult with an electrician or your utility company to ensure that all power to your home is turned off before you go inside.
Contact Your Insurance Company
Remember that flooding from hurricanes and other natural disasters is not covered under typical homeowner's policies – you need special flood insurance for that. It's best to talk to your insurance company before disaster strikes, not after, so that you know the specifics of your coverage, including coverage limits or restrictions.
Once you've confirmed that your loss is covered by insurance, it's time to document the damage.
Take pictures or video that can be shared with your insurance provider. Be sure also to document things in writing.
The sooner you can provide your insurance company with details about your damaged appliances and other property, the sooner it can start a claim on your behalf.
Have Your Appliances Professionally Serviced
Water and electrical appliances generally don't mix. Floodwaters can contain bacteria, sewage and other substances that, at a minimum, need to be thoroughly cleaned before an appliance can be safely used again. Internal components of your major appliances such as wiring, motors and compressors will need to be inspected and possibly replaced.
It's also possible that rust or other damage could render an appliance unfit for use altogether. Either way, you'll need to call in a professional technician to determine whether it's necessary to repair or replace appliances damaged in a flood.
Above all, it's important that you do not attempt to turn on any of your appliances to see if they still work.
This can result in accidental shock or further damage to the units.
Wait for a professional restoration expert to take a look to see what your options are.
A professional water-damage restoration expert knows exactly how to assess and repair water damage caused by flooding.
Dealing with the aftermath of a flooded house can be overwhelming.
Our team of restoration experts at ServiceMaster Restore® know exactly how to deal with water damage to your home and possessions so you can get back to normal as quickly as possible.
Give us a call at 949-537-1005 to learn more about how we can put our experience to work for you.